All professionals at Dana J. Rotella, Family and General Dentistry maintain the highest levels of accreditation and pursue ongoing education to stay abreast of the latest trends in the medical field. Read on to learn more about our staff's experience and training.
Geting to know Dr. Rotella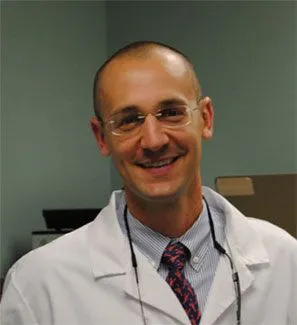 His background
Graduated NYU College of Dentistry in 2005
Completed a General Practice Residency and was selected Chief Resident at Newark Beth Israel
Worked as a Staff Dentist and then became the Dental Practice Director at a multi-specialty practice in Plainfield, NJ
Participated in the National Health Service Corps as a General Dentist and then became the Dental Director at Community Health Services, Inc.
His approach to dentistry
Partners with his patients to preserve ultimate oral health.
Believes less dentistry is better; an ounce of prevention is worth a pound of cure
Open, honest and always wanting to serve the needs of the patient first
Strives to create an environment that fosters a mutually trusting and comfortable relationship with each and every patient
His interests
Husband to Carolyn, father of Oliver and Cullen, spending time with family is precious
Skiing, biking, jogging, gardening or anything outdoors is cherished
The adage, "you are what you eat" is taken seriously and values eating a wholesome, local food diet
Craft beer lover!
Meet the Staff
Lindsay Girimonte - Front Desk Coordinator
Kate Danforth - Front Desk/Dental Assistant
Katrina Herrick - Dental Assistant
Sharon Demars - Dental Hygienist
Liz Lynde - Dental Hygienist